New Names, Same Trusted Formulations
To help more pet parents on their journey of keeping their companion animals as healthy as possible and around for as long as possible, and to communicate more clearly the use of our great products, ThorneVet is renaming several products. Of course, our product formulas will remain the same, as will their same trusted results – it is only the product name that is new.
Joint Support Formula helps optimize the normal function of joints and muscles, as well as providing nutrients and botanicals that are necessary for creating collagen, repairing damage, and maintaining a healthy inflammatory response.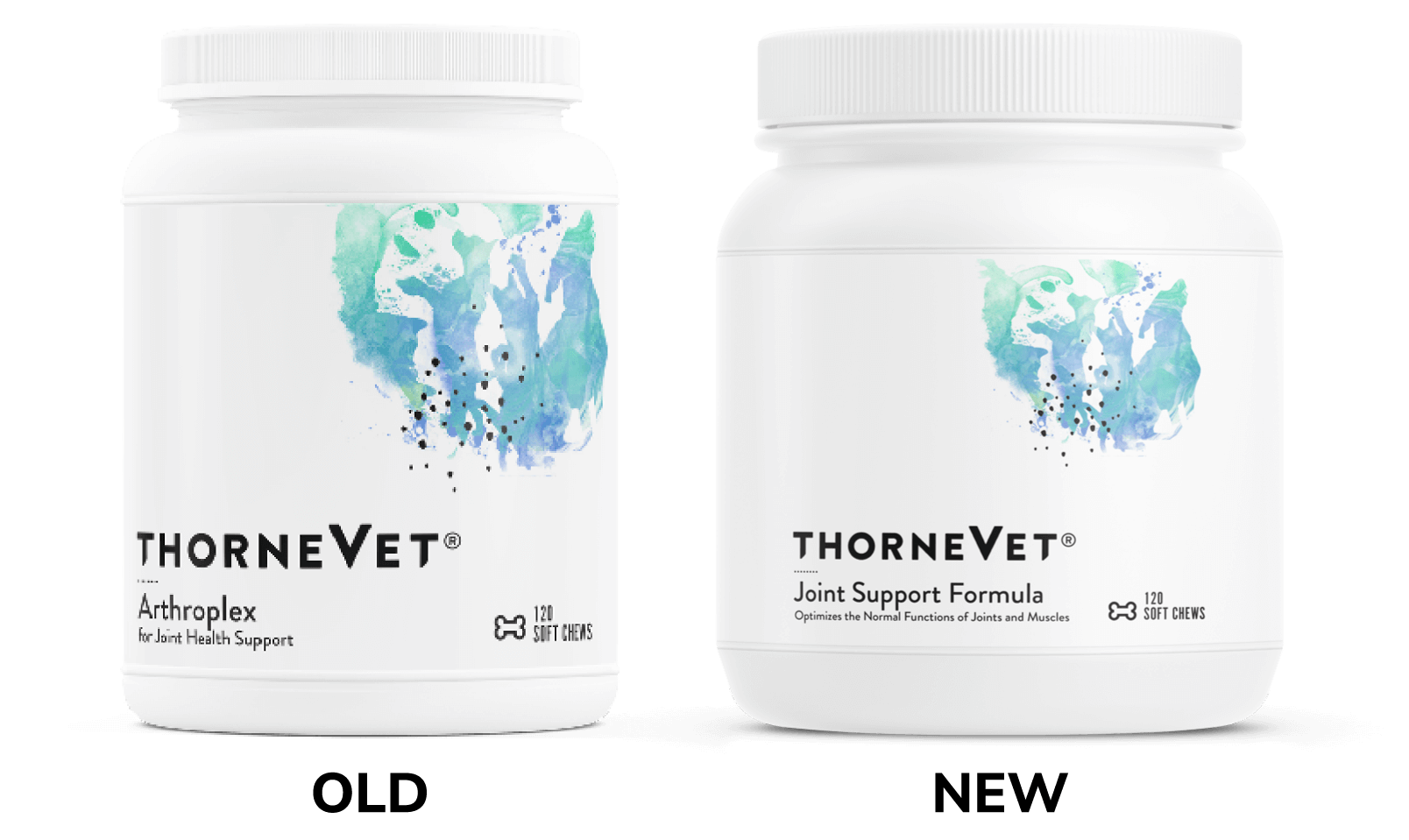 Gut Health Formula supports the health of the whole GI tract in dogs, cats, and horses who suffer from poor digestion from food intolerance, indiscreet eating, poor quality pet foods, antibiotics, and stress.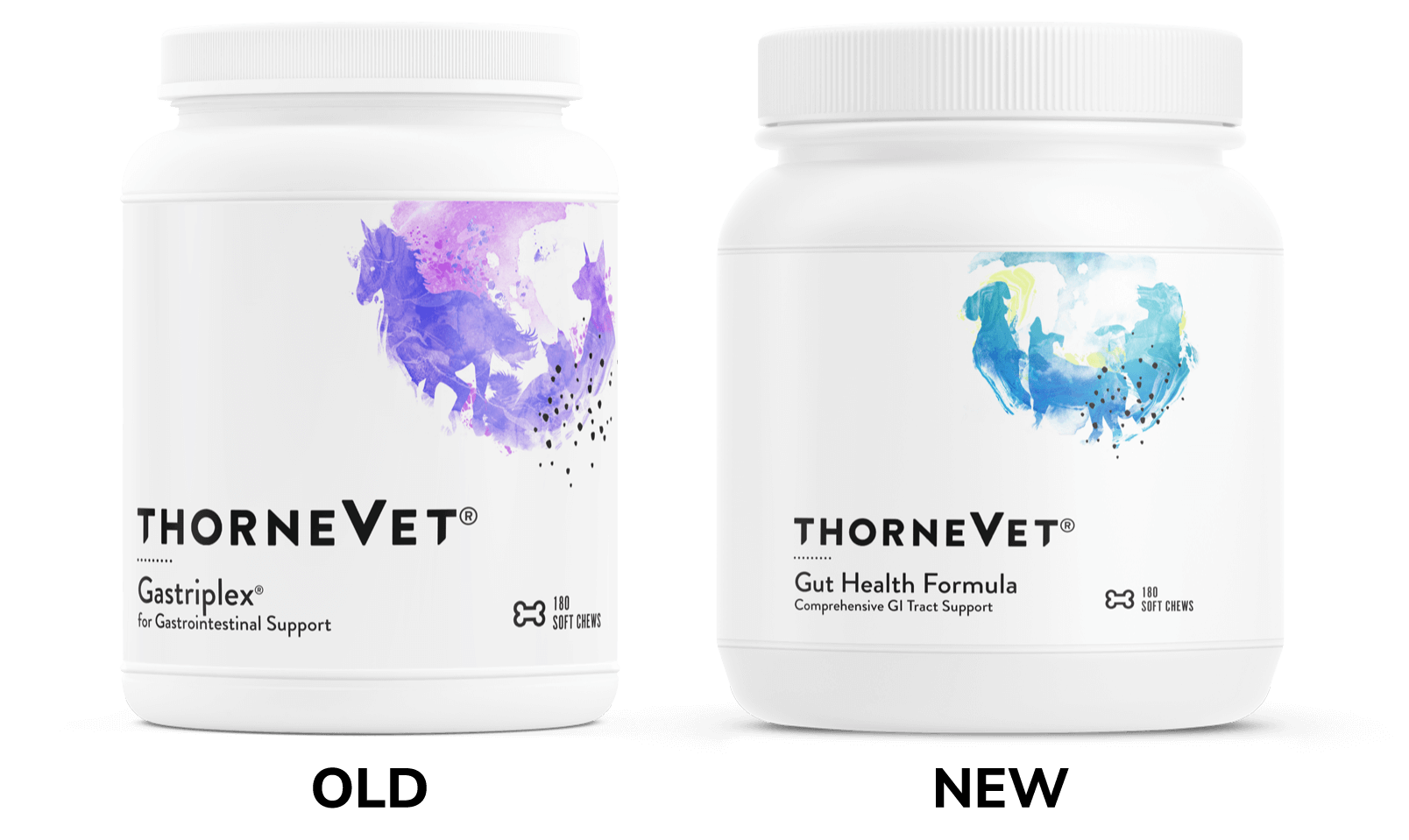 ThorneVet's new Probiotic Support Formula combines two stable, soil-based probiotics — Bacillus coagulans and Bacillus subtilis — with Saccharomyces boulardii, the prebiotic fiber inulin, and the gut-friendly amino acid L-glutamine for effective broad-spectrum support of a healthy probiotic population in the gastrointestinal tract.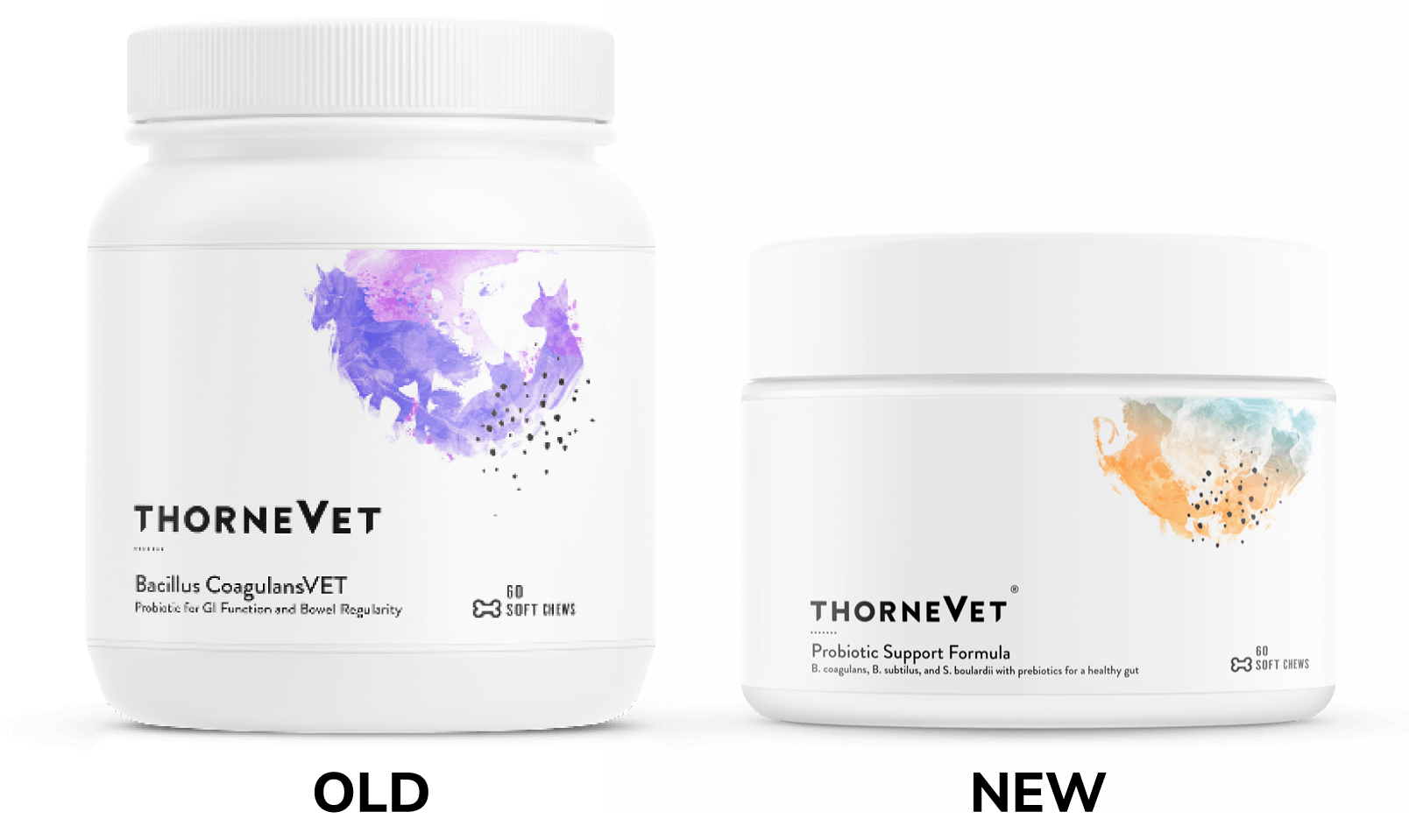 Bio-Cardio will be renamed as Heart Health Formula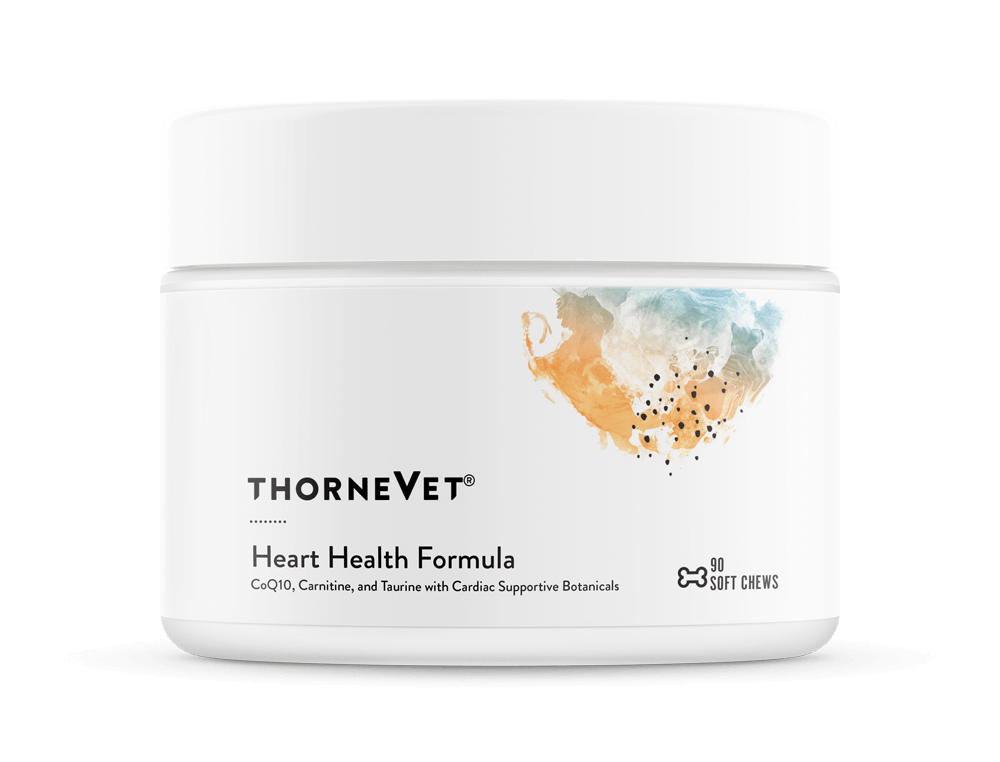 Immugen will be renamed as Immune Support Formula
New Products
ThorneVet is always striving to bring the most cutting edge and scientifically backed products to the market. When listening to the veterinarian community, as well as the needs of pet parents, we are always looking for new and exciting products to add to the ThorneVet product line. For example, our most recent formula innovations include:
Mushroom Medley
ThorneVet's Mushroom Medley combines five organic, hot water-extracted medicinal mushrooms — Reishi, Turkey Tail, Cordyceps, Maitake, and Chaga. This synergistic blend of medicinal mushrooms provides robust support for balanced immune system function. The Mushroom Medley blend is ideal for supporting patients with weakened immune function, including providing support for patients undergoing treatment for cancer.
Shop Now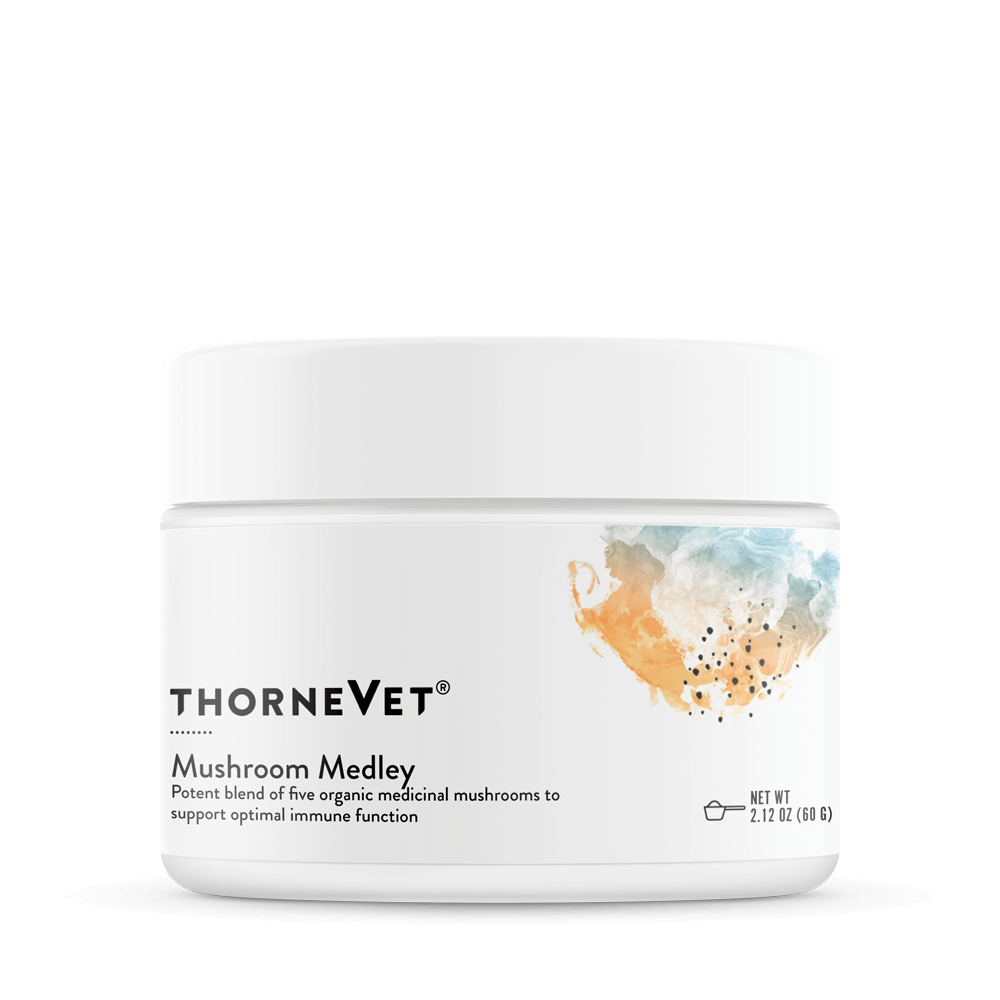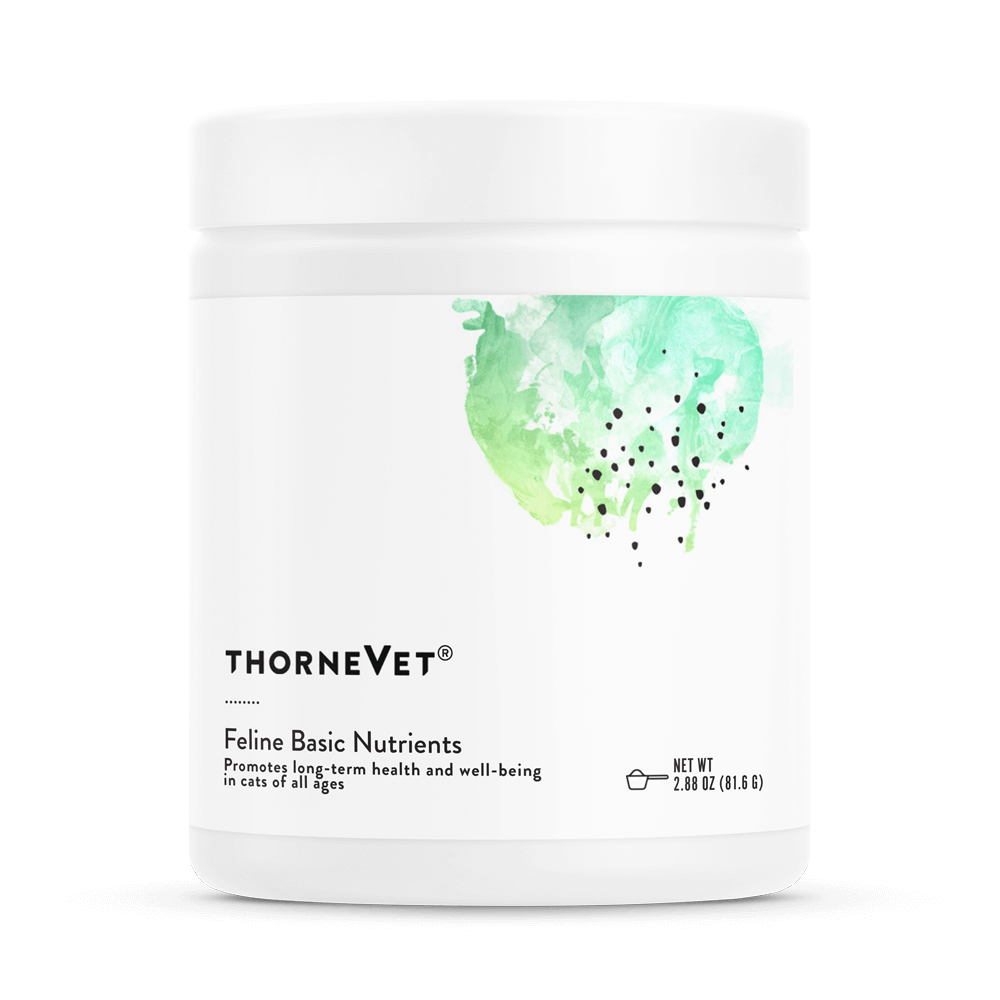 Feline Basic Nutrients
Feline Basic Nutrients is a foundational multi-vitamin/mineral supplement for all phases of a cat's life. It offers a complete formula of essential and highly absorbable ingredients to support multiple structures and functions in a cat's body.
Shop Now
Canine Cognitive Support
A powerhouse of ingredients designed to support cognitive and mental health in dogs. Although this formula can be used by dogs of all ages to support their neurologic health, the formula particularly excels in supporting the aging dog.
Shop Now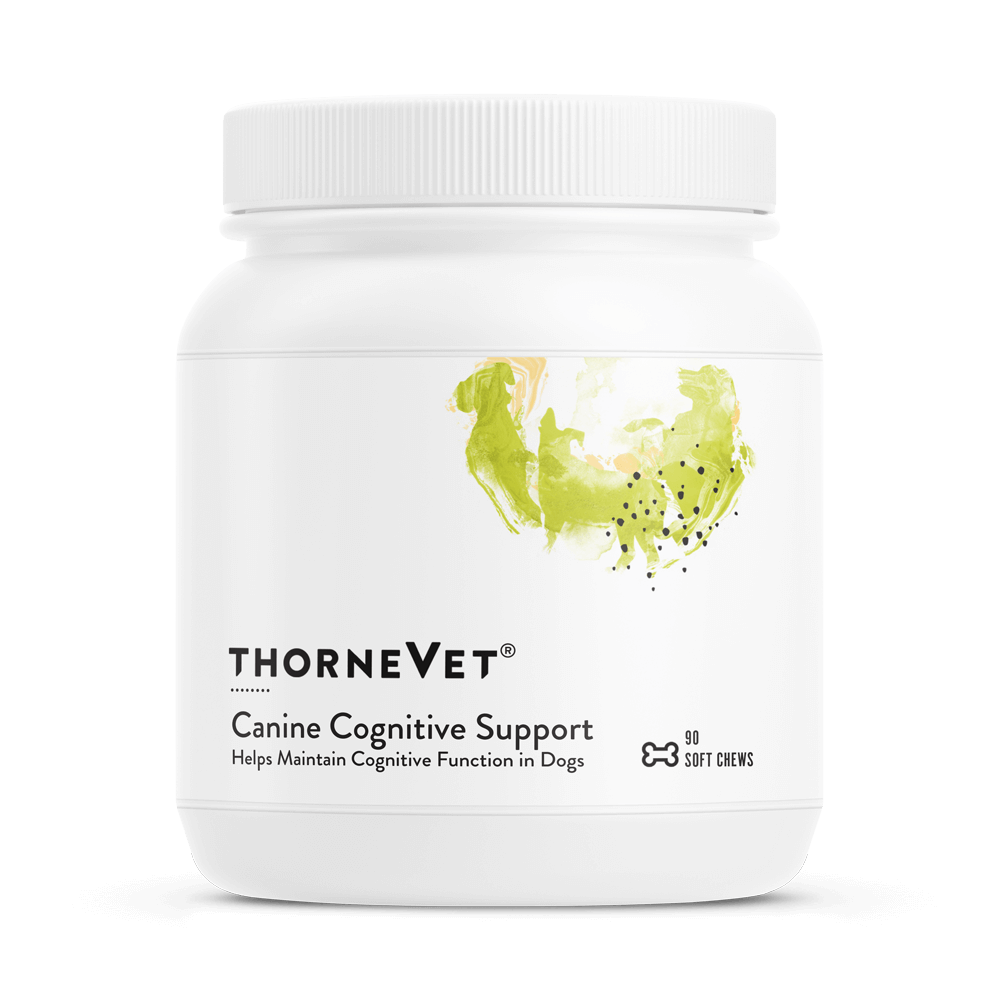 New Formula
At ThorneVet, we know it is important to always be up-to-date with the latest science. We are always working diligently to be sure our formulations are the best of the best. For this reason, reformulating an existing product is just as important as bringing on a new product.
For example, we recently added Lion's Mane Mushroom Extract to Canine Cognitive Support, and before that we added L-Glutathione, 5-MTHF, and Dandelion Root Extract to Hepagen (soon to be Liver Support Formula).
Bacillus Subtilis: Sporulated probiotics, such as Bacillus coagulans and Bacillus subtilis, are resistant to gastric acid ‒ so they can pass through the stomach intact before entering the intestine in the same concentrations as when they were ingested.
Saccharomyces Boulardii: An ideal probiotic because it can also withstand the stresses of gastrointestinal transit from stomach acid, and it is resistant to all known antibacterial antibiotics, therefore making it effective when given concurrently with an antibiotic treatment.
L-Glutamine: Promotes enterocyte proliferation (the cells that facilitate water and nutrient update), regulates tight junction proteins (to inhibit leaky gut), suppresses pro-inflammatory signaling pathways, and protects cells against cellular stresses during normal and pathologic conditions.
Inulin: Acts as a carbon source for primary and secondary fermentation pathways in the colon, and supports digestive health in many ways.